Daycare
Our 2-3 year olds are based in our light and airy purpose built room, which includes a space that is quiet and calm for rest periods and an open plan space for activities and mealtimes. This room has its own outdoor area to allow the children to choose between indoor and outdoor play throughout the day, as well as opportunities for planned activities around our spacious school grounds and woodland area.
The learning environment is carefully planned to enable the children to develop at their own pace throughout their individual interests. Staff observe the children to build on their existing knowledge and skills.
The children regularly join in with school events such as sports day and World Book Day along with trips to the local and wider community.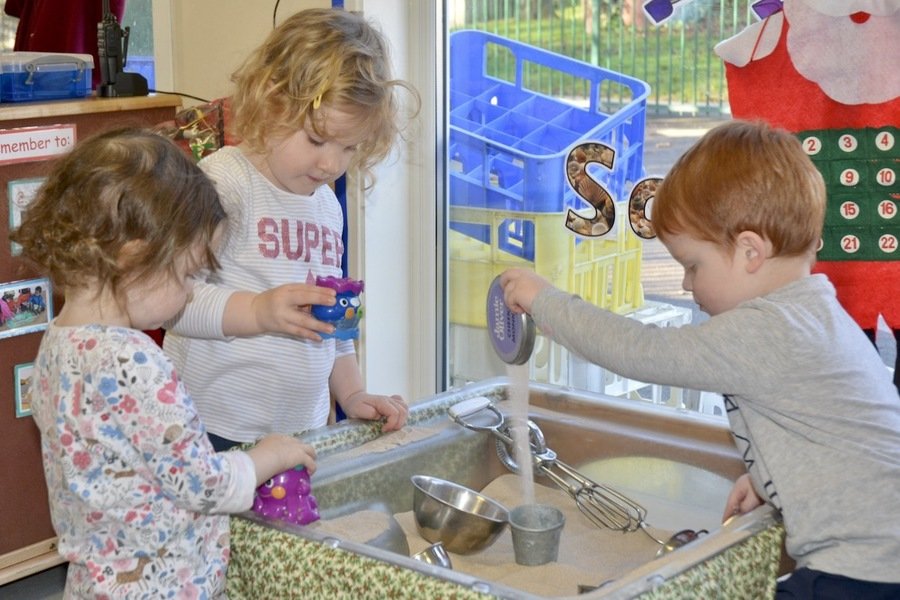 Throughout the first half term the children will be given plenty of time to explore the provision and immerse themselves in the new experiences on offer. Staff will be concentrating on building positive relationships with the children and finding out what individuals' interests are.
Initially, will be focusing on "Our families" and encouraging the children to bring in photographs to share within the session. To tie in with this our Author for the first few weeks of the half term is Jill Murphy. We will be encouraging the children to join in with the repetitive language and sounds in "Peace at Last" and packing our own picnics to take to the moon as baby bear does in "Whatever Next!"
The the last part of the half term the children will be exploring Autumn!