Our provision 2-3 years
Our younger children are based in our brand new building, which includes a space that is quiet and calm for rest periods and an open plan space for them to enjoy all the activities available There is one adult for every four children up to 3 years.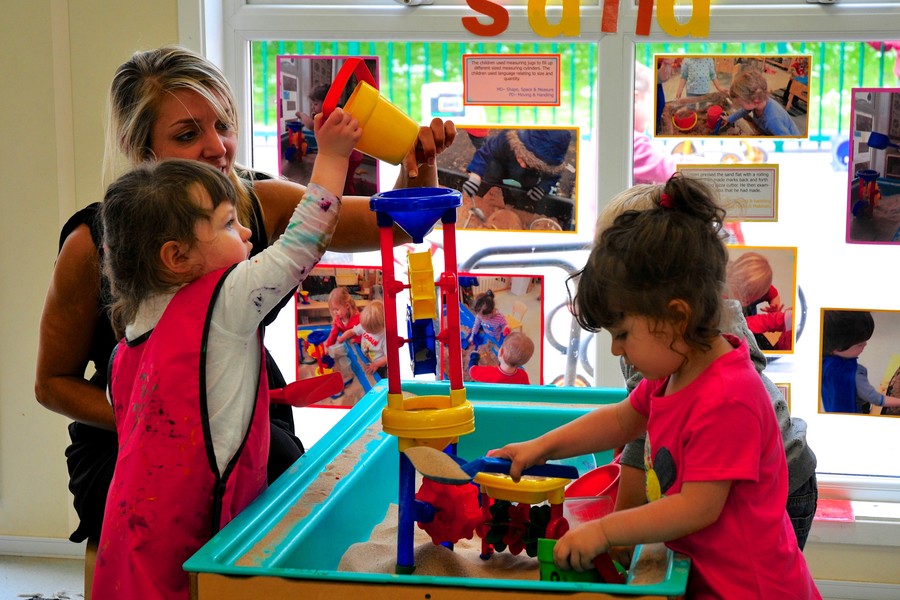 We also offer free funded learning and childcare for 2 year olds who are eligible for a free place. To find out more information please visit www.kirklees.gov.uk/childcare
Children do their best learning through play. Play is the child's work. It is the way they make sense of the world. Play helps children learn to form relationships with other children and adults. It helps children to understand their own feelings and the feelings of others. Play also allows children to use the knowledge and experience they already have, and to develop it, by applying it to new situations and challenges.
To enable the children to get the most out of their play, we carefully plan how the learning environment is set up and what daily activities will take place. We also plan to ensure their previous experiences are built on. We make sure all children's lifestyles, languages and cultures are valued, respected and represented.