Food & meals
Staff sit with the children while they eat lunch and tea and provide a good role model for healthy eating. Our aim is to reduce the intake of food and drink containing sugar and to encourage the children to eat healthily. Children will be encouraged to develop good eating skills and table manners and will be given plenty of time to eat. Children will be encouraged to have opportunities to choose food for themselves.
All meals and snacks provided are nutritious, and avoid sugar, salt additives, preservatives and colourings. All our meals and snacks are prepared on site and we are proud to hold a 5-star food hygiene rating.
Snack
We always provide healthy snacks for all our children both mornings and afternoons. They include carrots, bananas, apples, pears and citrus fruits. We offer both milk and water throughout the day.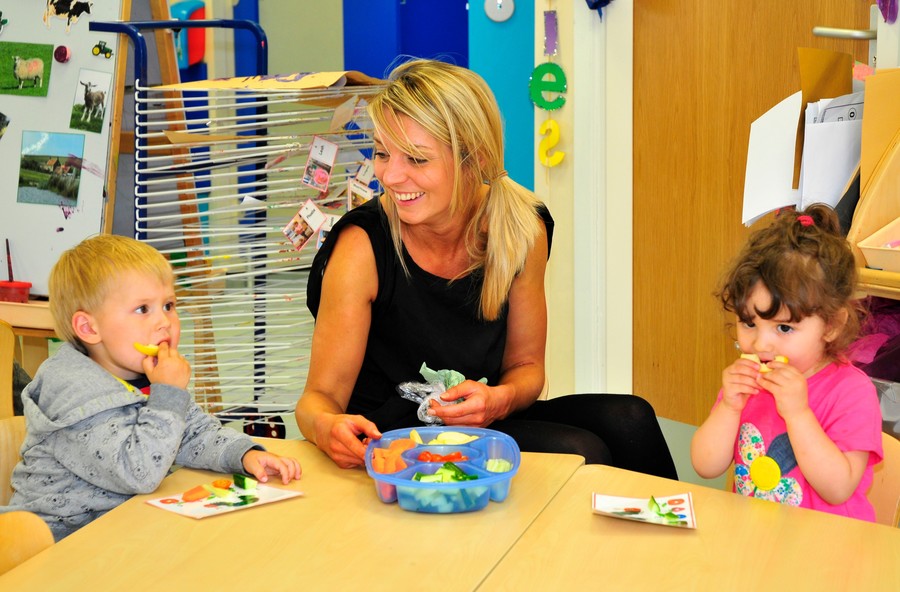 Allergies
Before a child starts to attend the Nursery, staff will discuss with parents/carers the child's dietary needs, including any allergies. Parents/carers of children with a food allergy will be asked to provide written confirmation of the condition from an appropriate medical professional.
Parents/carers of children who are on special diets will be asked to provide as much information as possible about suitable foods and in some cases may be asked to provide the food themselves.
All staff are made aware when a child has an allergy.