Year 1
Another great week back at school. Hopefully some letters are on their way to you in the post. I know Jacob was really excited to get his.
Welcome back to the children who have joined Mrs Taplin's bubble! Can you spot yourselves in the Forest school photos below? Take a look at what your classmates have been learning in the Forest.
Children at home have been learning all about 'Under the Sea'. You can see some of the lovely things they have been getting up to below.
Well done to Phoebe this week who has done lots of interesting writing! Also for creating a lovely 'under the sea' reading den. See below in the reading snap shots.
WB 15.6.20 Theme-Under the Sea
BIG NEWS THIS WEEK...The Tiger Who Made The Tea!
Ethan has covered 509 miles on his road bike during lockdown (12 weeks) with his Dad. This is an amazing achievement and we are all really proud of him. Ethan has become more safety aware on the roads and has learnt his left and right-very important. Well done Ethan!
Well done to William and James for running the equivalent of a marathon this week - 26 miles!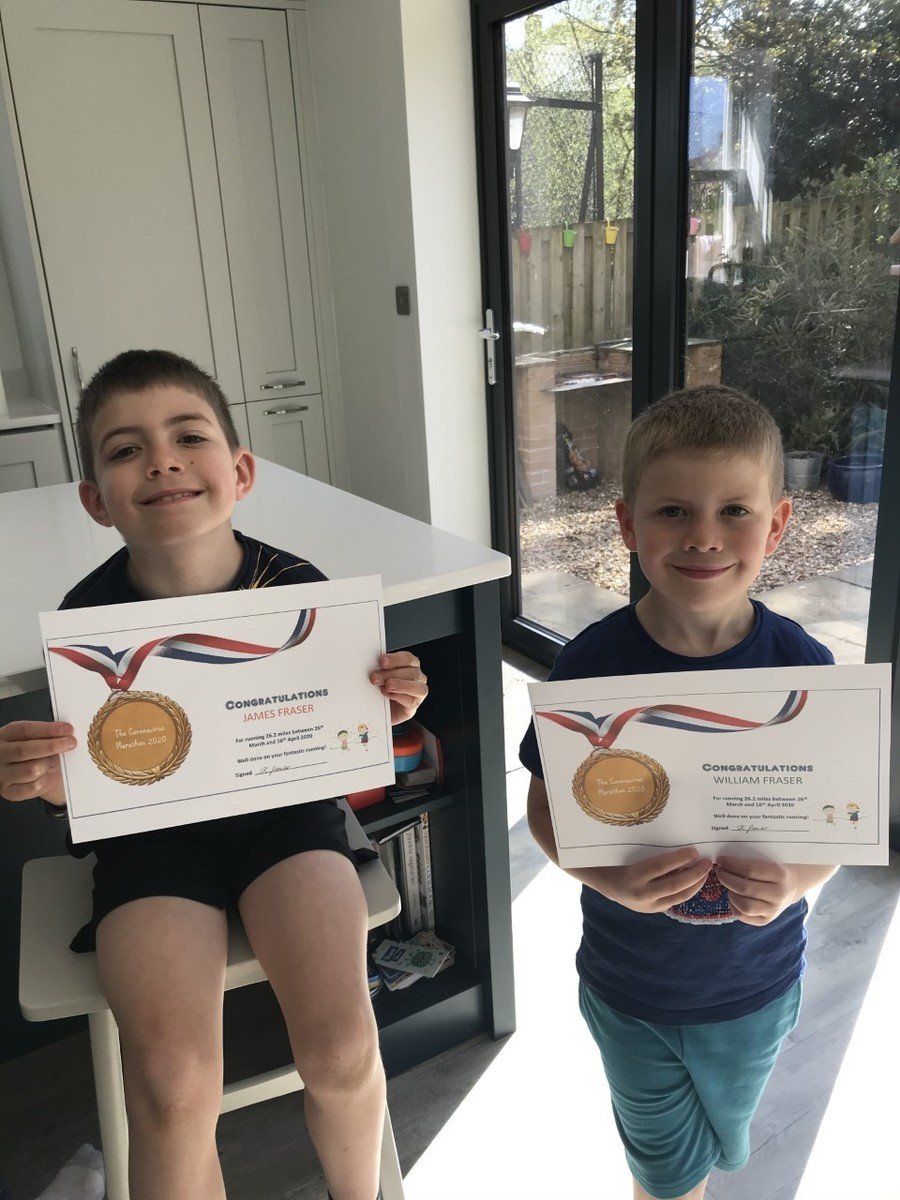 Videos
Jacob sent a video to go with his egg competition entry. It shows Lizzo singing her winning song! Enjoy.
Isobel decided to tell us all about her garden as an actual reporter-excellent work!
James is performing on his new ukulele that he made for the 'Junk Percussion' challenge. It has been painted red, white and blue. Any ideas why?
Arianna is playing us a tune using notes on her xylophone. Can you guess what tune she is playing?
An excellent weather forecast from Arianna. Good work!
Watch Isabelle go - great dancing!
Emily and her lovely dog Humphrey.
A message to everyone from Aoife-Mae!
Check out Phoebe's excellent bouncing skills.
Cursive Handwriting
If you want to practise writing letters ready for joining then this video is helpful. We have covered most of the joins in class. (Not all children are ready for this yet, but they can practise with their finger or a paint brush in the air or on someone's back).
Maths
Here is the link to find the teaching videos on White Rose Maths for home learning. They all start with some re-cap questions and then go on to teach the concept for the day. It may be useful to watch it with your children if you can.
This week Mrs Taplin's bubble have been settling in really well. It's been lovely to see everyone!
Mrs Thomson's bubble have been working really hard writing a story based on Jack and the Beanstalk.
They have also planted a 'magic' bean and we will be watching how it changes and grows over the last few weeks of school.
Here is our finished 'Worry Bot'. We really like him!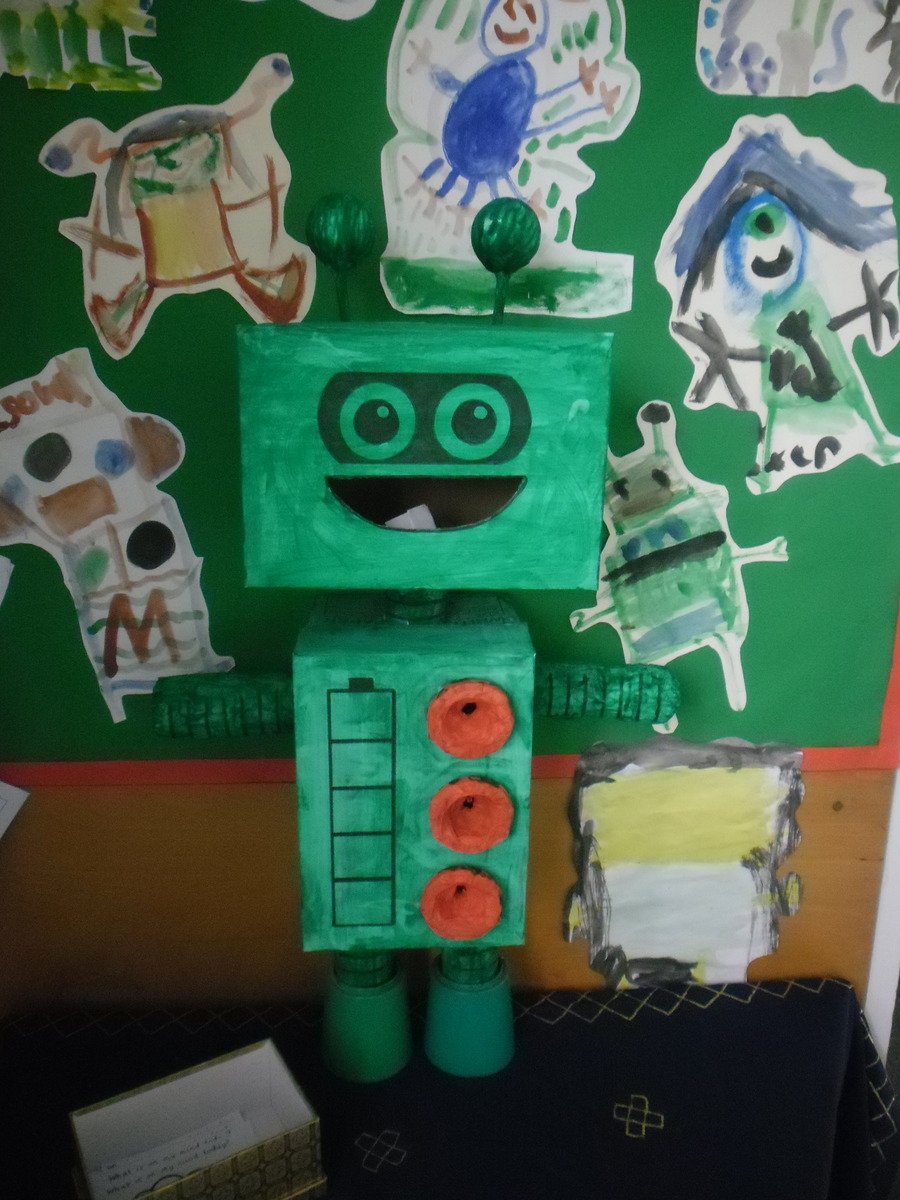 We went 'painting in the rain' using powder paint to create rainbow pictures. We also created 'rainbow rivers' by mixing powder paint into the puddles.
Challenge 5 - The Reading Challenge
Winner - Isla
Challenge 4 - Junk Percussion
Winner - Eva
James has made a ukulele with Daddy! See the video section to watch his performance.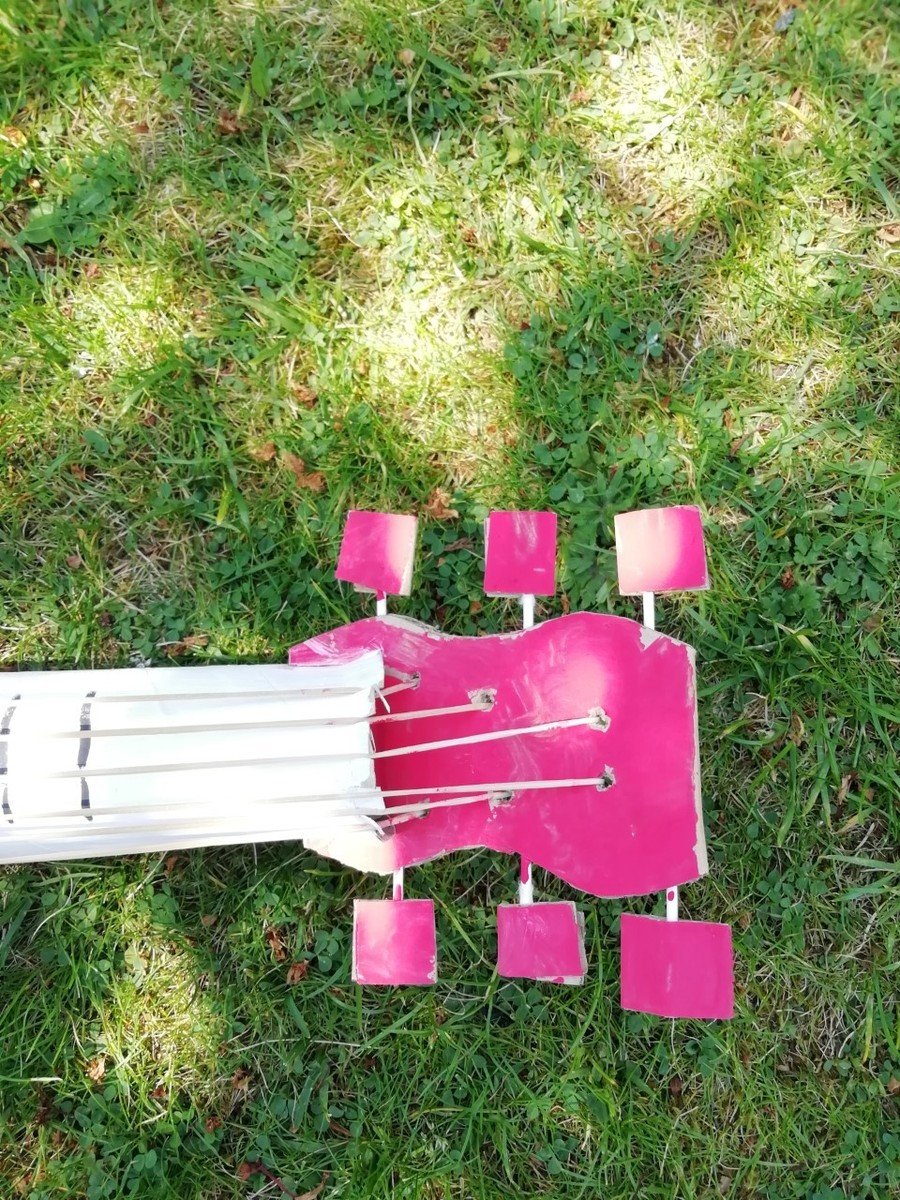 Arianna has created a wonderful xylophone using old tubes and sticks, There is a lovely video of her playing us a tune, using notes too. Well done Arianna!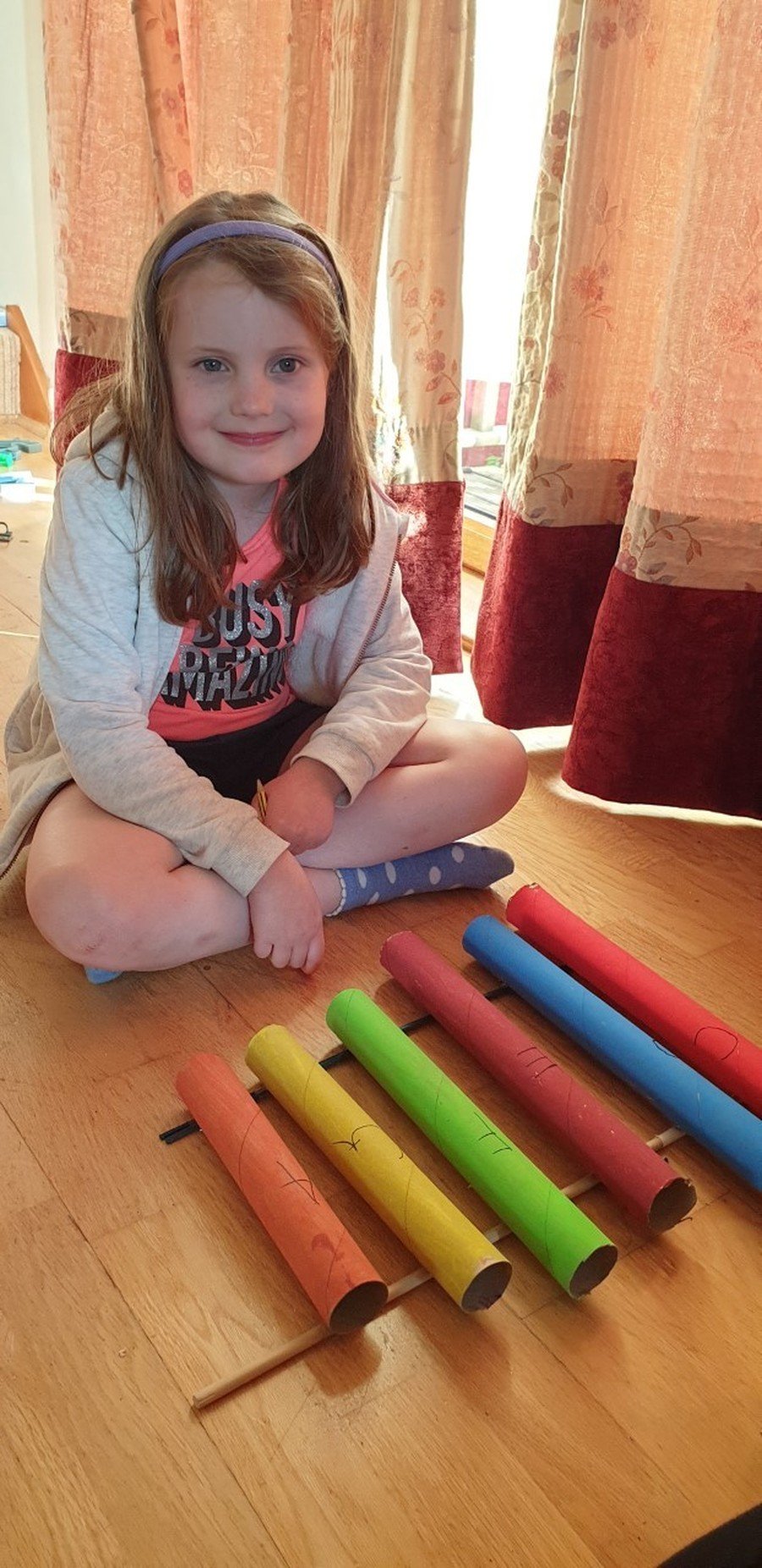 Jacob has made an excellent drum kit including a cymbal! Well done Jacob!
Eva and Alice got very creative with lots of different percussion instruments. Can you name all the different ones they are using? Well done girls!
Challenge 3 - Maths Trail
Winner - Aoife-Mae
Challenge 2 - What am I?
Winner - Ethan
Challenge 1 - Egg Decorating
Winner - Jacob
Reading Snap Shots
"You can find magic wherever you look. Sit back and relax, all you need is a book." Dr Seuss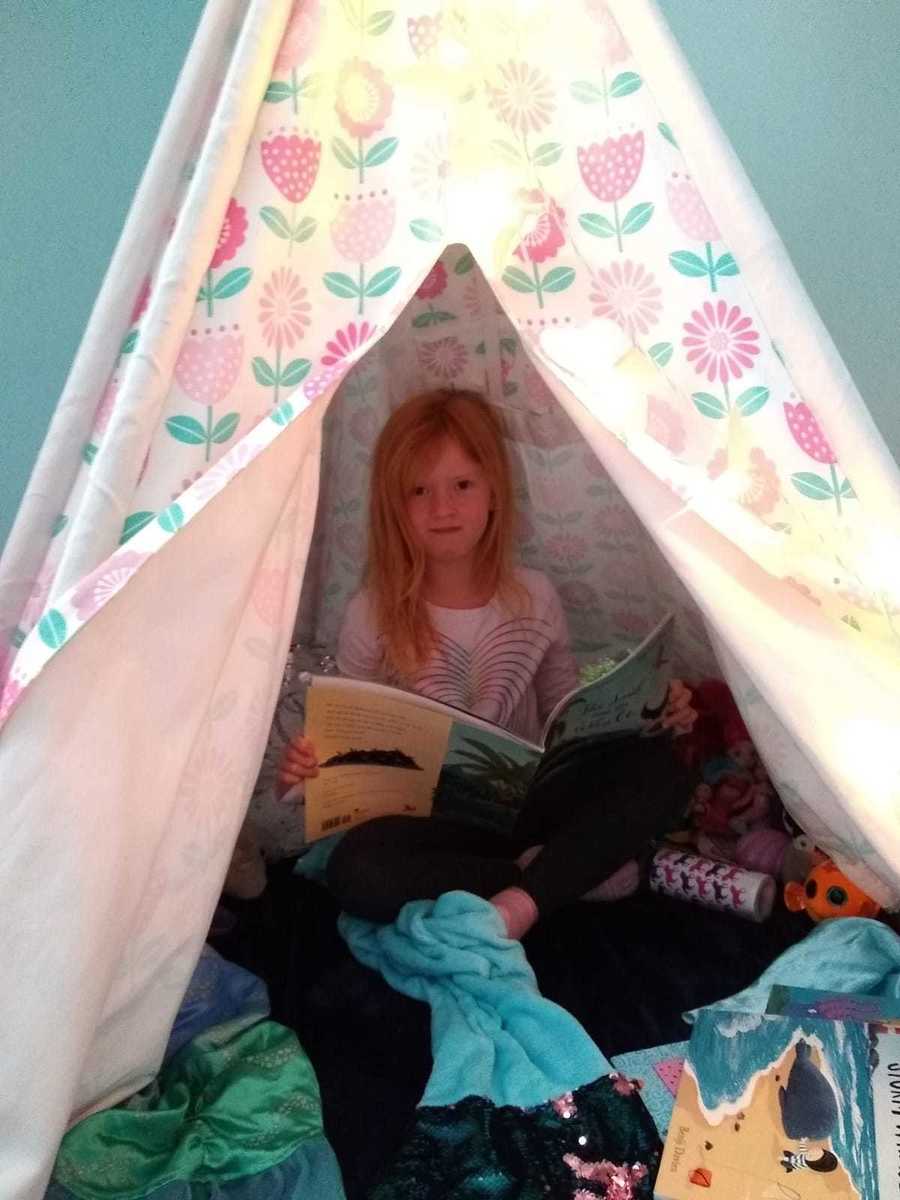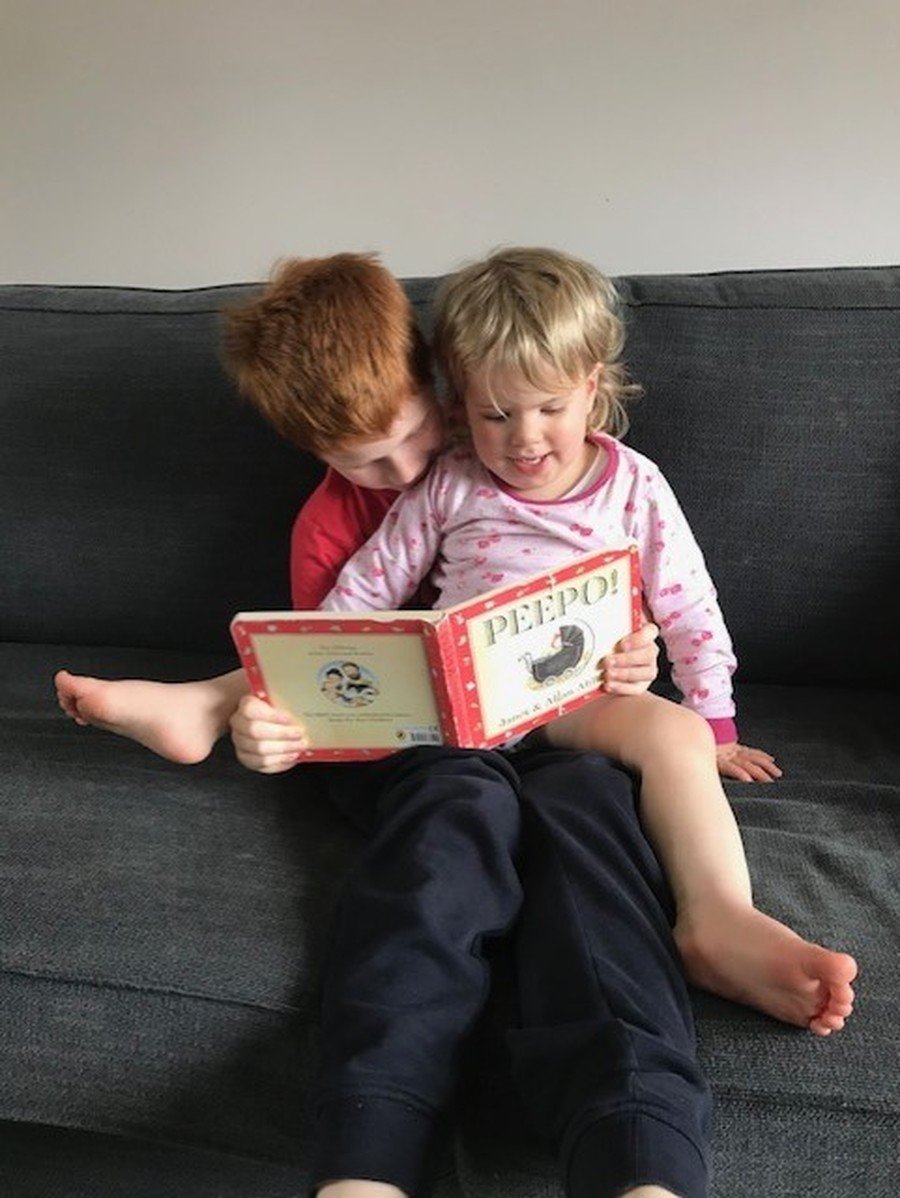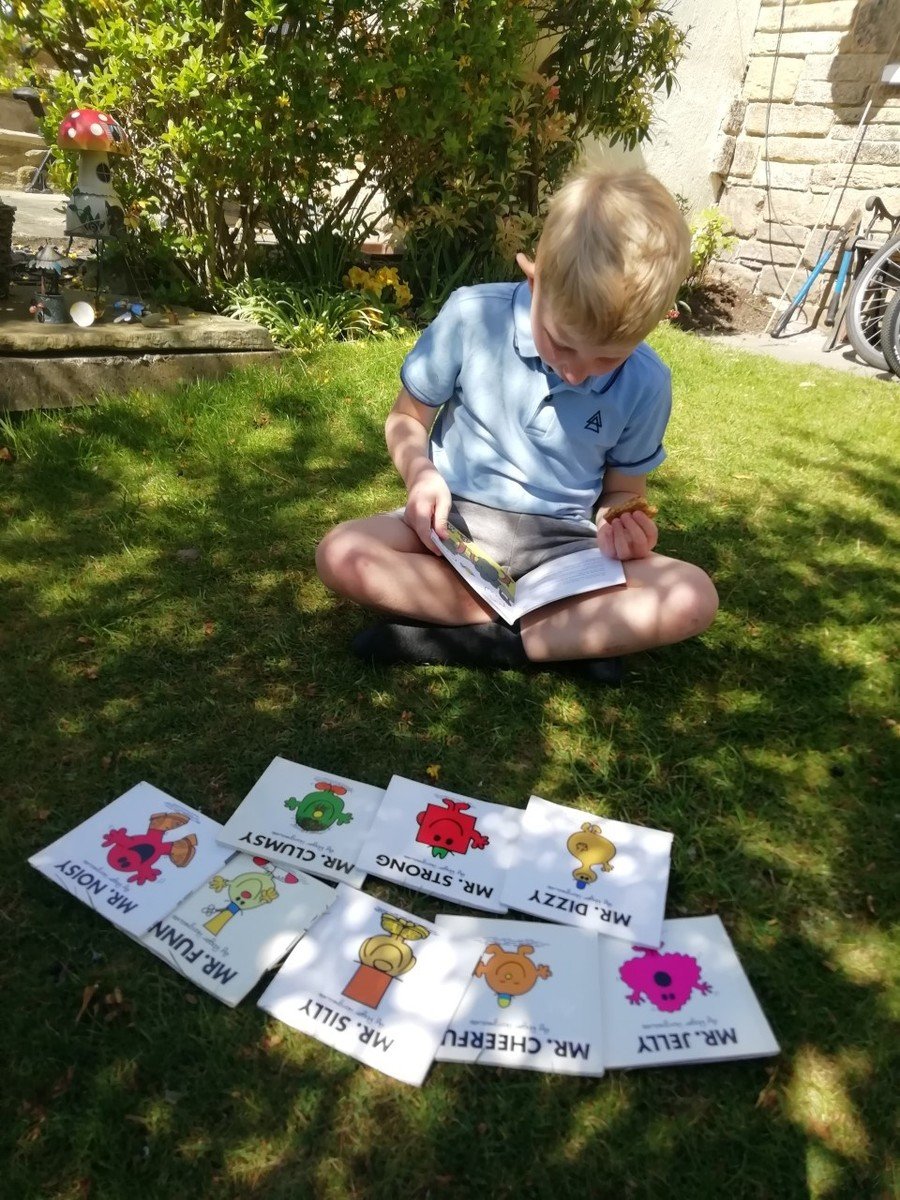 PE Days - Monday and Tuesday. Please have kit available every week including an outdoor kit and trainers.
'Daily Run' - We go out for daily running sessions so it is always useful to have trainers kept at school.
Reading Books - will be changed on either a Monday or a Friday. Please feel free to communicate via the reading journals about anything related to reading.
Spelling - new words sent home every Tuesday. Spelling test is every Monday.
Homework - sent Fridays. To be returned by the following Friday at the latest.