Autumn 2 Theme "Why are all the leaves on the floor?"
This half term we will be thinking about seasonal changes and Autumn. This links into Science and Geography. We will also be thinking about the weather and how it changes throughout the year.
During Autumn people celebrate Halloween, Bonfire Night and there are some Festivals of Light.
We also have Remembrance Day to remember all the soldiers who have died in wars all over the world.
Over half term, lots of children went on an Autumn walk to think about the changes we can see.
What signs of Autumn can you see in the pictures?
Achievements
Well done to Spencer and Elicia who walked 50K (about 31 miles, more than a marathon!) over half term.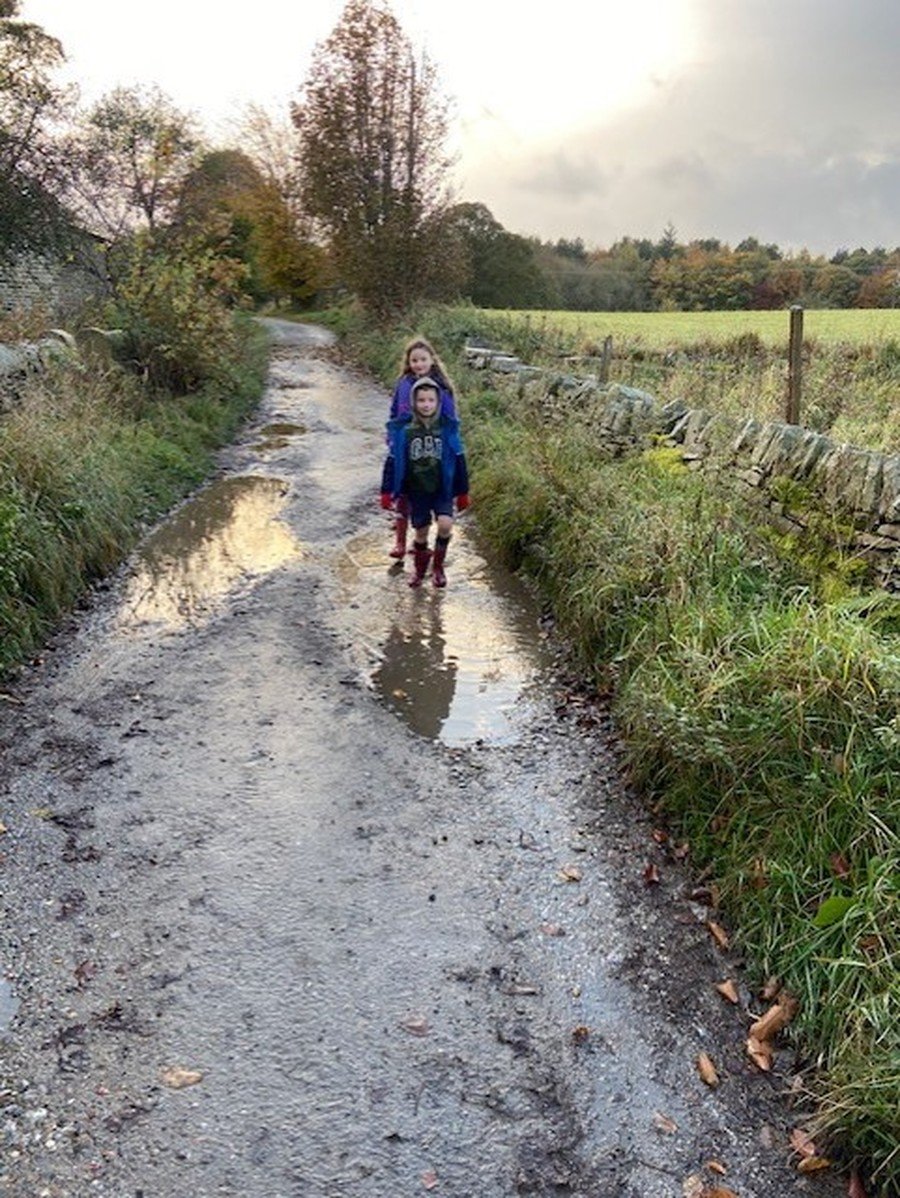 Please feel free to share any out of school achievements with us.
Just send Mrs Thomson an email or photograph so we can celebrate together.
Spencer has made a spinner out of lego.
Challenge - can you make one too?
Cursive Handwriting (We are not teaching this in handwriting sessions yet).
If you want to practise writing letters ready for joining then this video is helpful. We have covered most of the joins in class. (Not all children are ready for this yet, but they can practise with their finger or a paint brush in the air or on someone's back).
Literacy
We are learning about Traditional and Fairy Tales.
Do you have any at home? Why not ask your grown ups to read them to you?
Which one is your favourite?
Can you dress up as a character from one of the stories?
Story Time
Why not listen to a story here?
Reading
"The more that you read, the more things you will know. The more that you learn, the more places you will go!" Dr Seuss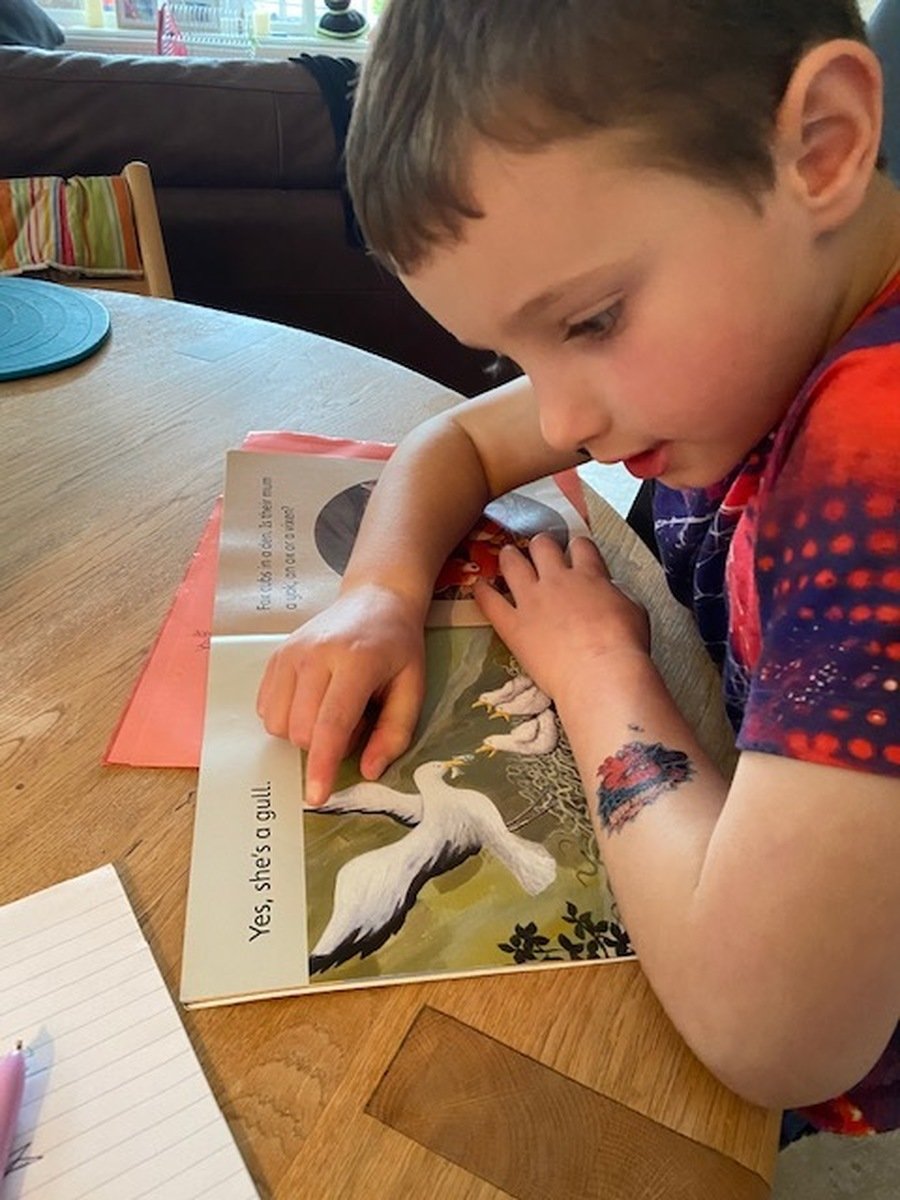 Geography - investigating our school grounds. We have been developing our map reading skills.
Science - investigating our five senses. Can you tell which senses we are using in the photographs?
Spencer is getting ready for Halloween. He has made spooky, light up ghosts to hang outside, using recycled milk cartons. Well done Spencer!
Maths
This half term we are moving onto addition and subtraction.
These are the small steps we will be covering:
PE Days
Tuesday and Friday. Please send your child to school in their PE kits on these days. Please send their uniform in their bag to change back into after their PE lesson if needed.
'Daily Run
Due to PE kits being kept at home for now, either send trainers with your child every day or they can just run in their shoes.
Reading Books
We are now sending two books home with your child every week. We change them every Monday.
Please continue to share other books at home or online with your child. You can leave a comment in their green book anytime about what you have been reading. It doesn't have to just be their school books.
Spelling
Miss Dyson will test the spellings each week on a Thursday. New spellings will then come home on a Friday, once the children have covered them in class. So they have a week to practise them at home. Please don't feel they have to be all done straight away or at the weekend. They can be done gradually over the week.
Homework
Mrs Thomson will send a sheet home every Friday. There will always be a reading task, a maths task and spelling words. Sometimes there may be an activity linked into the Foundation Curriculum, for example, Geography or Science.
Please return the sheet to school by the following Friday to show us what the children have been up to. Your child can write on additional sheets or do it in a notebook if they want to.
Every time your child returns their homework they will get a star on their star chart.